Northern Railways is one of the 9 older zones of Indian Railways which was established in the year 1952 after merger of Bikaner Railway, Jodhpur Railway, Eastern Punjab Railways, 3 divisions of Eastern Indian Railway and north-west Mughalsarai. It is headquartered in Delhi, the National Capital Region. The entire zone is divided into 5- Delhi, Ambala, Lucknow, Ferozpur and Moradabad for better management.
The Northern Railways also boast of having the largest railway routes running about 6807 kilometers under its control. Northern Indian railway covers states of Punjab, Jammu & Kashmir, Haryana, Uttarakhand, Himachal Pradesh, Chandigarh and Delhi.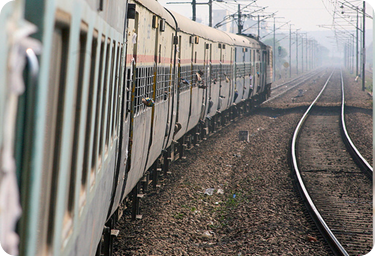 The Northern Railways also implemented the Route Relay Interlocking (RRI) system, a modern signaling system which enhances efficiency and also provides safety in the operations. Infact the NR is renowned for operating the world's largest RRI at Delhi Main, as certified by the Guinness Book of World Record.
Several facilities are provided for the benefit of the passengers such as Interactive Voice Response Systems (IVRS), Electronic Display Systems at stations, Recorded Coach Guidance Display System, Reservation Availability Position Information Display (RAPID), Self Dial Telephone Reservation Enquiry Booths, Automatic Teller Machines (ATM) and Money Changing Facilities at Stations. Yet another highlight of Northern Railway is that it provides AC & NON AC Retiring Rooms and Dormitories at several important stations that can be booked on the basis of "first come first serve" and making the payment as prescribed. But to avail this facility you must have a valid ticket for an inward/outward journey. You can ask for the application forms from the station Managers and Matron of the Retiring room Dormitories. This facility is just for the transit passengers.