The PNR status of a ticket tells us about the status of the reservation made with the Indian Railways. It is the most frequently searched term by a huge number of passengers of the country. The only possible ways of finding these status updates is by dialing a phone number or by the means of the railway website.
The Indian railway has come up with a standard toll free number for PNR enquiries. The number is 139. This number is accessible from anywhere across the country and from any service provider. Residents of Delhi or Mumbai can straight away find out PNR status by dialing 139 followed by the PNR number or the train number.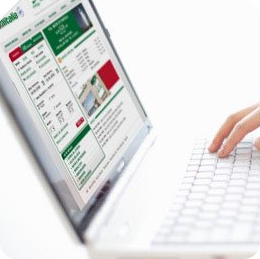 Another quick way to find out the reservation status is by sending an SMS. An SMS containing the ten digit PNR number can be sent to 5888 or 57886 or 5676747.
One can also send an SMS enquiring about any particular information about the Indian Railways to 139. The SMS will be charged @ Rs 2.00. This messaging service gives us information like: PNR status; Train schedule – by typing the station code or station name.
The PNR status is also available on the official website of IRCTC. There are several other websites apart from the official one that provide the PNR status information in a similar format as does the IRCTC website.
Thus it would not be incorrect to say that with passing years the Indian Railways' service in terms of passenger information has improved considerably. Booking a ticket is a child's play and finding out the PNR status of reserved seats requires no extra effort or time. If a survey is conducted on customer satisfaction before the journey is made, the results would be positive definitely. Thanks to increase in level of services provided and also customer awareness.