The Indian Railways has been making great leaps of progress since 150 years. This organization has operated as a great force integrating various conflicting situations and societies during the ups and downs of the country. The organization has also helped in speeding p the economic growth of the country, by supporting the agriculture and industry.
The Indian Railways as it is called officially is a Government of India Department and works under the Ministry of Railways. It is in charge of operating the rail network in India.
The Railway ministry is led by members of the ministers of cabinet rank who are the railway ministers. Indian Railways is one of the busiest Rail networks in the world and has a monopoly over India's means of transport. It transports nearly 16 million passengers and over one million tonnes of freight on a daily basis.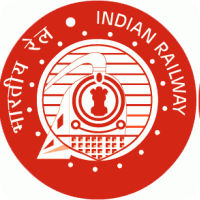 To add further Indian Railways is the second largest commercial employer in the world, with about 1.6 million employees working for it. The Indian Railway has the largest rail network in entire Asian Region, under one single management. The Indian Railways is also identified with multi gauge and multi traction system. The rail tracks passing across the entire country have an estimated length of 108,805 Kilometers.
The Indian Railways caters to both long distance as well as sub urban railway system. Around 14,444 trains run daily on its rail tracks, with about 7739 locomotives and 39,263 coaches; accompanied by 2,22,147 freight wagons, 700 repair shops, 2300 good sheds and more than 7000 stations. With this kind of an organization and infrastructure the Indian Railways has a promising future ahead. Moreover the computerization of reservation and enquiry services, a breakthrough change has come in the operational system of Indian Railways. Online services have added beautiful feathers to its cap and its effort towards constant improvement is commendable.